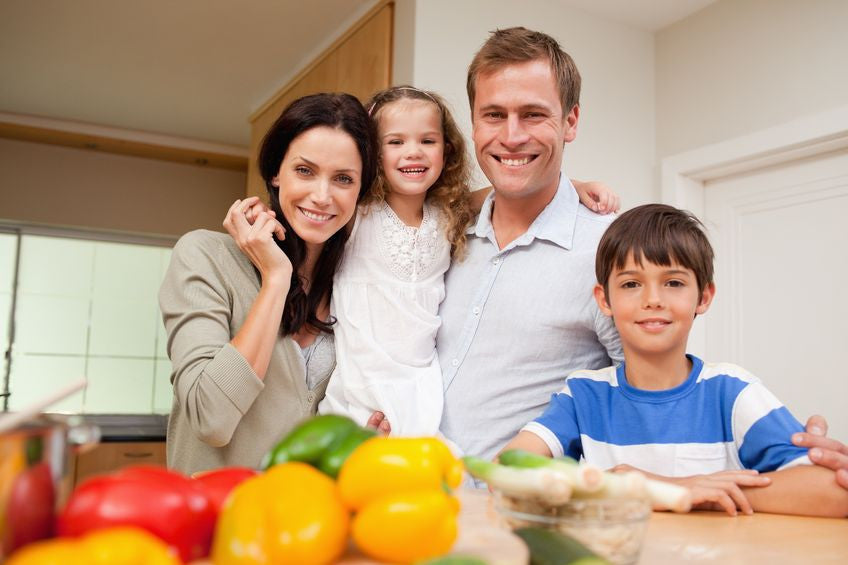 A Protein Rich Drink Deserving a Spot in Your Pantry
No one can argue our world today is fast paced. We are so busy with our daily life, proper nutrition sometimes takes a backseat to other things higher up on our priority list.
What if there was a quick way to get that nutrition without having to put together complex meals or take several pills multiple times daily? Legacy Foods, known for its premium food storage line, asked this very same question and came up with an answer.
Legacy Food Storage provides food storage for disasters, economically turbulent times, or personal crisis situations where food might run short. Legacy's solution was to create a product for extremely quick nutrition, but could be worked into a regular healthy diet for those needing that extra boost. Taking into consideration a variety of dietary needs, Legacy formulated their "Mega One Meals" to be complex, yet very accommodating to some of the most sensitive diets.
Mega One Meals uses a plant-based protein containing 55 organically grown super foods. Each 16 oz. serving contains up to 27 grams of protein, along with 21 vitamins and minerals. In addition to seven servings of fruits and vegetables, it also contains a complete amino acid profile and vitamin B complex. Adding a completely natural Kakato sweetener, along with 20 grams of fiber, this drink will keep you full and satisfied. Even better, all this nutrition provides tasty and balance meals, simply by adding water.
Exclusively sold by Legacy resellers, our customer feedback has been overwhelming, as people love its versatility. Here is what people like and why Buy Emergency Foods is proud to offer this this amazing drink:
Vegetarian/Vegan/Raw - since this product is all plant based protein and lactose/dairy free, this fits well for those staying within these guidelines.
Fiber Rich – With over 20 grams of fiber per serving, its an excellent source for those looking to add additional fiber into their diet..
Paleo/Fitness – For those on the Paleo diet or fitness minded people looking to add additional protein to their diet, each 16 oz serving contains 25-27 grams of protein.
Weight loss – At an average of 260 calories per serving, makes an excellent meal replacement for those wanting to shed a few pounds, while the fiber rich blend keeps you feeling full longer.
Gluten Free – For those sensitive to gluten, you can be assured this drink won't upset your tummy.
Non-GMO – All of the ingredients are sourced from Non-GMO suppliers to ensure the highest quality ingredients possible.
Camping/Hunting/Preparedness/Outdoors - Convenient to store or carry in a pack, Mega One Meals satisfies hunger while providing quick energy and healthy calories. Simply add water, shake and keep moving while having calories and hydration in one.
Mega One Meals come in 5 delicious blends: Vanilla, Chocolate, Cinnamon Swirl, Banana, and Chocolate Mint. Each is packaged in high quality Mylar with a zip top for easy sealing. With a long 5-year shelf life, it makes sense to have several flavors sitting on your shelf!
Look to Legacy Food Storage to continue offering new and delicious food storage options, made of only the finest ingredients, which will provide peace of mind for your family in emergencies and everyday life. With the addition of Mega One Meals, having additional healthy nutrition options for everyday or on the go has never been easier. 
---