You never know when a disaster may come, especially when it comes to sanitation. Earthquakes, hurricanes, and backed up sewers may happen and flushing the toilet may not be an option. With...
Learn More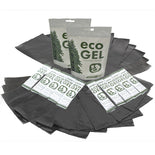 EcoGel is a revolutionary new product that makes disposable of waste a dream come true, especially during an emergency. Each EcoGel Stick (20 included) is a pain-free way to treat up to...
Learn More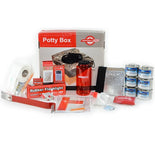 Emergency preppers are always ready for whatever disaster they may have to face and we can help you be prepared, too. When you are without gas, electricity or water you can beat...
Learn More