Emergency Pet Survival Kits - Dog or Cat Options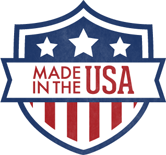 In preparing to take care of your family should a disaster occur, don't forget about some of the smallest members of your family...your cats and dogs! For many of us, pets are like children and having emergency supplies for them is an absolute must. Legacy has created a couple of options, both basic and deluxe, for your little critters so add them to your long term supplies today!
Package Information
Food, Water, and First Aid
Shelter and Sanitation
Entertainment and more...
Basic and Deluxe Pet Emergency Supply Kits - Dogs or Cats
Many preppers haven't included their furry little friends in their emergency preparations and we have found a way to help remedy that problem. The Pet Emergency Supply Kits from Legacy Food Storage are a simple, quick way to have some basic supplies on hand to care for your pets in time of need.
Each Emergency Pet Kit includes water, food, first aid, and even some basic sanitation supplies. Collars, leashes, blankets, and toys are also included to ensure that your precious little ones are provided for and not overlooked in an emergency. These kits are designed to make caring for your pet a simple and effective process, so add one to your supplies today and make sure that your pets are also ready for any disaster that may come their way!
Basic Dog Kit -

Food & Water

(2x) Dog Folding Food Dish
(6x) 4.2oz Water Pouches
(2x) 6oz Dog Food

Sanitation

(1x) Puppy Pad
(15x) Dog Waste Bag

First Aid

(1x) 53 Pc First Aid Kit
(1x) Self Stick Bandage
(1x) Tweezers
(1x) Trauma Shears
(1x) Pair of Nitrile Gloves
(1x) Pet Splint Set
(2x) 4x4 Sterile Gauze
(1x) Pet First Aid Book

Tools

(1x) Light Stick
(1x) Signal Whistle
(1x) Emergency Reflective Blanket
(1x) Dog Collar
(1x) Dog Leash
(1x) Large Nylon Bag
(1x) Dog Flying Toy
(1x) Dog Rope Toy

Basic Cat Kit -

Food & Water

(2x) Cat Folding Food Dish
(6x) 4.2oz Water Pouches
(2x) 6oz Cat Food

Sanitation

(1x) Cat Litter Tray
(1x) Cat Litter
(1x) Cat Litter Shovel

First Aid

(1x) 53 Pc First Aid Kit
(1x) Self Stick Bandage
(1x) Tweezers
(1x) Trauma Shears
(1x) Pair of Nitrile Gloves
(1x) Pet Splint Set
(2x) 4x4 Sterile Gauze
(1x) Pet First Aid Book

Tools

(1x) Light Stick
(1x) Signal Whistle
(1x) Emergency Reflective Blanket
(1x) Collar
(1x) Leash
(1x) Large Nylon Bag
(1x) Cat Toy Mouse
(1x) Cat Toy Teaser

Deluxe Dog Kit -

Food & Water

(2x) Dog Folding Food Dish
(6x) 4.2oz Water Pouches
(2x) 6oz Dog Food

Sanitation

(1x) Puppy Pad
(15x) Dog Waste Bag

First Aid

(1x) 53 Pc First Aid Kit
(1x) Self Stick Bandage
(1x) Tweezers
(1x) Trauma Shears
(1x) Pair of Nitrile Gloves
(1x) Pet Splint Set
(2x) 4x4 Sterile Gauze
(1x) Pet First Aid Book

Tools

(1x) Light Stick
(1x) Signal Whistle
(1x) Emergency Reflective Blanket
(1x) Dog Collar
(1x) Dog Leash
(1x) Dog Stake
(1x) Black 5mm x 50' Nylon Braided Rope

Comfort

(1x) Dog Flying Toy
(1x) Dog Rope Toy
(1x) Dog Carrying Case
(1x) Dog Blanket

Deluxe Cat Kit -

Food & Water

(2x) Cat Folding Food Dish
(6x) 4.2oz Water Pouches
(2x) 6oz Cat Food

Sanitation

(1x) Cat Litter Tray
(1x) Cat Litter
(1x) Cat Litter Shovel

First Aid

(1x) 53 Pc First Aid Kit
(1x) Self Stick Bandage
(1x) Tweezers
(1x) Trauma Shears
(1x) Pair of Nitrile Gloves
(1x) Pet Splint Set
(2x) 4x4 Sterile Gauze
(1x) Pet First Aid Book

Tools

(1x) Light Stick
(1x) Signal Whistle
(1x) Emergency Reflective Blanket
(1x) Collar
(1x) Leash
(1x) Large Nylon Bag

Comfort

(1x) Cat Toy Mouse
(1x) Cat Toy Teaser
(1x) Cat Carrying Case
(1x) Cat Blanket