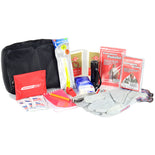 Emergency preparedness should never stop, especially while you are on the go! Add a Basic Auto Safety Kit to your emergency supplies, only store this one in the trunk of your car. This...
Learn More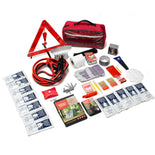 No one enjoys car problems, but being caught unprepared for them is even worse! The Deluxe Car Safety Kit from Legacy is a simple and effective kit to help you be prepared for...
Learn More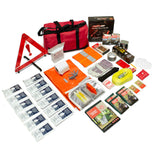 Car problems are the worst...especially if you are unprepared for them! Every car owner knows that preparing to have car issues or troubles at some point is probably a smart thing to...
Learn More