Basic Auto Safety Kit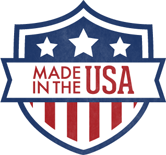 Emergency preparedness should never stop, especially while you are on the go! Add a Basic Auto Safety Kit to your emergency supplies, only store this one in the trunk of your car. This compact kit has a simple first aid kit, flashlight, poncho, emergency blanket, multitool knife, and more. Throw one of these in your car to be prepared for whatever comes your way on the road!
Package Information
Small, Compact Emergency Gear
Work Gloves, Ponchos, Blankets
53-piece First Aid Kit
Basic Auto Safety Kit - Emergency Gear for the Road
Legacy Premium values preparation in all situations, and most of us spend plenty of time on the road. Add a Basic Auto Safety Kit to your glove box or trunk to ensure that you have some of the emergency basics on hand should you run into trouble. This simple and effective kit was put together to give you some simple tools in case an accident happens while you are traveling. Complete with heavy duty work gloves, first aid kit, rain poncho, light sticks, powerful LEF flashlight, hand warmers, and more, this basic auto kit will give you an added sense of security and peace of mind as you travel in your car, truck, van, boat, or RV.
Basic Auto Safety Kit Contents -
Large Black Pouch
Emergency Relective Blanket
Adult Emergency Poncho
(2) Hand Warmers
8 Hour Light Stick
Plastic Signal Whistle
Multitool Knife
9 LED Compact Flashlight
(3) AAA Batteries
Tissue Pack
6 Wet Naps
Note Paper and Pencil
53 Piece First Aid Kit
1 Pair Heavy Duty Work Gloves
53 pc First Aid Kit contents -
15 - Small Bandages 3/8" x 1.5"
20 - Medium Bandages .75" x 4"
2 - Large Sterile Sponge Dressing: 2" x 2"
5 - Butterfly Closures
10 - Cotton Tip Applicators
First Aid Instruction Sheet