Premium 2160 Serving Package - 554 lbs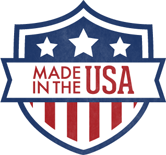 Buying bulk quantities of premium food storage with a long term shelf life allows you to take care of all of your family's emergency food preparations in one step. When you purchase Legacy Premium's 2160-serving package of freeze-dried disaster meals, you get a one-year supply of three meals a day for two adults. This comprehensive bulk supply represents the ultimate in family food storage and takes the worry out of mealtime in a disaster situation.
Package Information
Total Servings: 2160
Total Weight: 554 lbs
Total Calories: 863,280
Serving Size: 1.5 Cups
Prepare your family for any disaster with a year's supply of bulk food storage.
Our 2160-serving package of Legacy's bulk food storage is an investment in your family's future safety and security. When you purchase this one-year supply, you get 18 lightweight buckets full of top-of-the-line disaster meals with a long term shelf life. Inside the buckets, packed in sturdy Mylar pouches, you'll find enough to feed two people three meals a day for an entire year. That's a lot of food storage and, correspondingly, a lot of peace of mind.
Best of all, this bulk family supply is a mix of all of the tastiest, most nutritious disaster meals the food storage industry has to offer. It includes four different types of hearty, healthy breakfasts, ranging from strawberry creamy wheat to old-fashioned pancake mix. It also includes 12 different entrees, with delicious options like stroganoff, corn chowder, and chicken a la king. With such a variety of meals, you can rest assured your family won't suffer from meal fatigue during a disaster situation.
In addition, when the time comes to use your food storage, you won't have to worry about having a can opener on hand, storing spices, or having to grind up bulk grains because Legacy Premium's meals are extremely easy to prepare. Simply add boiling water, and dinner is ready. As you can see, this one-year supply is convenient, premium food storage at its best.
Premium 2160 Serving Package
| | |
| --- | --- |
| Servings | 2,160 |
| Avg. Calories Per Serving | 399.67 |
| Total Calories | 863,280 |
| 2,000 Calorie Days | 431.64 |
| Cost Per LB | $10.38 |
| Cost Per 2000 Calories | $13.32 |
| Residual O2 Content | 0.11% |
| Configuration | Pouches in Buckets |
| Large Buckets | 18 |
| Medium Buckets | - |
| Small Buckets | - |
| Loose pouches | - |
| Total Pouches | 540 |
| Package Weight | 554 Pounds (lb) |
| Total Dimensions | 28.6 Cubic Feet |
| Shipping Configuration | Pallet |
Product Contents
The 2160 Serving Package from Legacy Premium includes 4 different breakfasts (720 servings total) and 12 different entrees (1,440 servings total). For nutritional information on each meal, please scroll down to the "Nutritional Information" section below.
Compare this package
Package Name
Premium 2160
Serving Package
2160 Serving
Package
1264 Entree
Meal Plan
4320 Serving
Bucket
Cost with Shipping
$5,750.00
$4,999.99
$3,449.99
$3,900.00
Calories
863,280
457,600
318,840
570,240
Average Calories per Serving
399.67

212
220
183
Cost per 2000 Calories
$13.32
$21.85
$21.64
$13.68
Cost per LB
$10.38
$13.89
$12.73
$11.60
Package Weight (lb)
554 lb
360 lb
271 lb
336 lb
Meal Selection
12 Entrees
4 Breakfasts
13 Entrees
4 Breakfasts
10 Entrees
6 Breakfasts
8 Entrees
4 Breakfasts
Non-GMO, High in Fiber , Low Fat , Low Sodium , Nitrogen Flushed Pouches , No HFCS , No MSG Added, Uses Sea Salt , Oxygen Absorbers , Vegetarian Friendly


*** Due to ingredient delays and supply shortages, contents of buckets may vary slightly from list below. Calorie counts per package will be similar to what is listed above ***

BK101-192,BK102-192,BK103-168,BK104-168,ET301-96,ET302-144,ET303-144,ET304-96,ET305-96,ET307-96,ET309-48,ET310-96,ET312-144,SP402-192,SP407-144,SP408-144