River600 Portable Power Station - 288Wh Lithium Ion Technology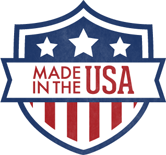 The RIVER600 Portable Power station, weighing in at only 11 lbs and roughly the size of a toaster, is the perfect way to provide power to all your devices during an emergency! With an easy to carry handle, this 266Wh lithium ion battery can charge up to 10 devices at the same time and power devices up to 1800W! Get portable power in your emergency supplies today!
*Due to Lithium-ion battery, this item cannot ship to Alaska, Hawaii, or Puerto Rico.*
Package Information
288Wh Lithium Ion Battery
Weighs only 11 lbs
Indoor or Outdoor Use
Fast Charging Technology
288Wh Lithium Ion Solar Powered Generator
Compact, portable power that works for emergency situations as well as recreational fun is hard to come by, until now. The RIVER600 Portable Power Station satisfies the demands of any hardcore prepper while providing an on-the-go device charging source any camper, hiker, backpacker, RVer, boater, or outdoorsman would love! And everything can be controlled over Wi-Fi with the EcoFlow mobile app, everything straight from the palm of your hand. 
Weighing in a just 11 lbs, the RIVER600 can handle charging up to 10 devices simultaneously and supports up to 1800W when X-Boost mode is enabled. The RIVER600 recharges incredibly fast as well, going of 0% to 80% in less than 1 hour and being fully charged in just over 90 minutes. And with the extra battery pack option, you can double the power that you can take with you. And with simple connection options, feel free to add in ECOFLOW solar panels to charge your RIVER600 in 3 hours or less, depending on the sun conditions.
With 3 pure sine wave AC outlets, this power station can power essential devices for hours. The simple to read and understand LCD display lets you know how much power you have left, how much you are using, how fast you are charging, and more. And sitting slightly larger than a toaster, you don't need much space to have the energy needed to get through an emergency or just enjoy an overnight campout with the kids!
RIVER 600 Portable Power Station Package Options:
 RIVER 600 Base Unit - $279.00:

1 - RIVER600 Power Station

288Wh Capacity
1 - Standard AC Charging Cable
1 - Car Charger

1 - MC4 to XT60 Solar Charging Cable
User Guide

RIVER 600 Max - $499.00:

1 - RIVER600 Power Station w/ Extra Battery

576Wh Capacity
1 - Standard AC Charging Cable
1 - Car Charger

1 - MC4 to XT60 Solar Charging Cable
User Guide

RIVER 600 + 160W Panel - $628.00:

1 - RIVER600 Power Station
288Wh Capacity

1 - 160 Watt Folding Solar Panel

1 - Standard AC Charging Cable
1 - Car Charger

1 - MC4 to XT60 Solar Charging Cable
User Guide

RIVER 600 Max + 160W Panel -$799.00:

1 - RIVER600 Power Station w/ Extra Battery

 1 - 160 Watt Folding Solar Panel

576Wh Capacity
1 - Standard AC Charging Cable
1 - Car Charger

1 - MC4 to XT60 Solar Charging Cable
User Guide
RIVER600

 Generator Specs:
Battery Capacity 288-watt hours (Max option with extra battery provides 576-watt hours, 588Wh) 
Weight – 11 lbs
Dimensions - 11.3W x 7.3"H x 7.7"D
Pure Sine Wave Inverter Outputs (watts) – 600 Watt, 1200 Watt surge
Battery Life Expectancy - 500+ Cycles (80%) or 10 Years
AC Outputs  - 3
USB Outputs – 2 (1 - USB-A Fast Charge, 1 - USB-C)
DC5521 Outputs – 2
Car Power Output - 1
ReCharge Time - 0 to 80% in 1 hour, full charge in 1.6 hours
24-Month Warranty Included
Testing and Certifications - UL WERCSmart PROP65 CE FCC RoHS PSE 
Battery:  Lithium Ion
The Lithium Ion batteries that power the RIVER600 portable power station are cutting edge batteries, same as those used in modern electric cars & hybrids.  What this means to you:
4 times longer life span than most generators on the market: up to 10 years
75% lighter than most competitors – only 11 lbs
66% smaller than most competitors – size of a toaster
600W (1200W Surge), 120 Vac (60Hz)/230Vac(50Hz) Full Sine Wave
How to Charge: Charge the RIVER600 in 3 convenient ways:
110 Watt Folding Solar Panels (not included) – Supports

 up to 200 Watts of total input

110 volt standard wall charger
12 volt standard car charger 
Charging Times:
One (1) 110 Watt Solar Panel = 4-6 hours*
Two (2) 110 Watt Solar Panels = 1-3 hours*
Car Charger = 3-5 hours

Standard 110 volt outlet = 1.6 hours (80% charge in 1 hour)
(* Solar Panel charging times will vary depending on sun conditions, panel angle, etc.)
Inverter:
Full Sine Wave, 600-Watt Continuous, 1,200-Watt Surge
120 VAC, 60 Hz
230 VAC, 50 Hz
High Efficiency, Ultra High Frequency Design
Charge Temperature Range - 32

°F to 113°F



Discharge Operating Range - (-)4°F to 140°F