Kelly Kettle Stainless Steel Trekker Kit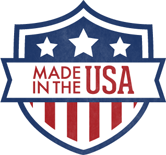 SALE! 20% off original price of $119.99!
The Kelly Kettle Trekker Kit is an amazing add-on for your emergency supplies. This power kit comes complete with a Trekker Kettle, small cooking set, pot support, small hobo stove, and camp cup, all stuffed into a lightweight bag! Simple to use and highly portable, this kit is an awesome option for those that like to explore the world and need a quick way to get pure, boiling water.
Package Information
Quickly Boil up to 20 oz.
Heavy-duty, Stainless Steel
Compact Carrying Case
Stove, Pots, Cups and More...
Trekker Stainless Steel Kit by Kelly Kettle
Are you are solo camper? Love to get out and explore on your own and need to travel light? The Trekker Stainless Steel Kit by Kelly Kettle is everything you have been looking for.
Perfect for the outdoors, easy to setup and use, and even stores nicely in a compact, drawstring bag that is included
.
By using simple things you can find, like twigs, leaves, paper, sticks, etc., you can quickly bring up to 20 oz. of water to boil with a cool Green Whistle that lets you know when you are ready to go. And in addition to backpacking usage, this kit is an amazing addition to your emergency supplies. Easy to grab and go in an emergency and great to have on hand if you needed fresh water. Add this awesome little kit to your emergency gear, you won't be disappointed!
Trekker Kit by Kelly Kettle Features - 
High Grade Stainless Steel
Portable, lightweight, durable
Quickly boil up to 20 oz.
Cup, pot, frying pan, kettle, and small hobo stove all included
Comes in Kelly Kettle Drawstring Travel Bag
Product Dimensions:
Height ....... 10.4 inches (Packed)
Diameter... 5.5 inches (Widest Point at Rim of Base)
Capacity.... 20 fl. Ounces, 0.6 L, 2.5 Cups
Total Weight...... 2.57lb