Fruit Garden Storage Seeds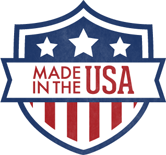 Diversify your long-term survival foods with an emergency garden seeds kit. In order to survive a long-term emergency survival situation you and your loved ones will require more nourishment than what wheat or other food storage basics can provide. With Legacy Premium's Fruit Garden storage seeds you will be eating 10 different types of fruits. Imagine the cooking/baking possibilities a backyard fruit garden will allow. Long-term emergency survival seeds have a five-year (or longer) shelf life.
Package Information
Open-Pollinated Non-GMO Heirloom Seeds
Long-term, 5+ Year Storage
High Germination Rates
Growing Guide Included
Long-Term Storage Seeds Emergency Survival Fruit Garden
Legacy Premium offers several varieties of long-term garden storage seeds in order for you to cultivate your own food and to be free from relying on anyone else for sustenance. With ten different types of fruits included, long-term storage fruit seeds add important nutrition to your emergency survival food storage. The garden fruit seeds kit comes with a highly informative growing guide. Keep survival storage seeds in the freezer to extend past the five-year shelf life.
Legacy's emergency survival fruit garden storage seeds provide various melons, pumpkins, strawberries and watermelons. Picture biting into fresh fruit while others are limited to bland, long-term storage foods. Imagine how tasty a pumpkin pie would be during an emergency survival situation! That would be just the boost you, your family and even your neighbors will need after living off long-term storage foods for a time. Plan now to grow your backyard fruit garden from long-term storage seeds.
These emergency survival storage seeds are non-GMO and unparalleled in their ability to grow in all climate zones. Garden fruit seeds are triple sealed in Mylar bags; use them all at once or re-seal what's left and put back into long-term emergency storage. Survival fruit seeds have high germination rates resulting in successful crops. Harvest and plant the seeds from your garden's fruits for continual produce.
Included Seeds -
* Please note, varieties may vary slightly due to seasonal availability. We will always do our best to substitute with a similar item when possible.*
Fruit Garden Survival Seed Kit Features -
Specially Dried & Sealed for Maximum Storage Life

Store in a cool, dry place

5 Year shelf life with germination rates over 80%

Up to 15 years with germination rates over 50%

Store in Freezer to further extend storage life

Open-pollinated seeds - Recover and save seeds

Heirloom seeds

Non-GMO

Sealed in double thick mylar

Re-sealed in pest resistant bucket

Growing Guide Included