Frontier Pro Ultralight Water Filter - Green Line (GRN-III-50-T)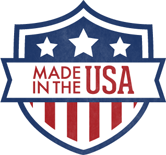 The Tactical Frontier Pro ultralight water filter helps to keep you and your family safe from waterborne illness, especially during a disaster or emergency situation. Connect it to a bag or soda bottle, use it terminal-end with your favorite hydration reservoir, use as a straw filter, and so many more options for you. And with it's compact size, it is perfect for bug out bags and kits!
Product Information
Bacteria Filter up to 500ml/minute
Portable, Compact, Ultralight
Connects to bottles, bags, bladders and more!
Aquamira Frontier Pro Ultralight Filter
You would never know with a quick glance but the Frontier Pro has been completely redesigned from the ground up and goes to new, unprecedented heights! It starts with an entirely new, replaceable GRN Line filter that is even better than before and that provides reliable bacterial removal at higher flow rates than the previous cyst removal version. You can change out filters as needed and spares are under an ounce each. This new, powerful redesign gives you so much more bang for you buck and makes having fresh water during any situation so much simpler to obtain. Add a couple of these to your emergency supplies, you won't be disappointed!
Frontier Pro Ultralight Filter Features - 
Bacteria Filter with up to 500 ml/minute flow rate
Certified filtration for 50 gallons (over 180 L)
Ultralight and compact 2.5 oz. (71 g) packable protection
Replaceable filter design means highly cost-effective extra capacity capability
Connects to bottles, bags, bladders, and gravity systems via quick connects
Includes three pre-filters to extend filter life and remove twigs and debris
Comes packaged in a zipper pouch which doubles as a water collection and storage unit
Miraguard™ Antimicrobial Technology suppresses the growth of bacteria, algae, fungus, mold and mildew within the filter media
BPA free, chemical free, and iodine free
Filter made in the USA