Frontier Max Filter System Virus - Red line (RED-IV-120)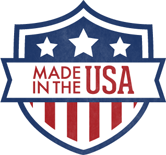 The quick connect system of the Aquamira Frontier Max make it simple to plug into any hydration pack or inline system without a need to replace your current connectors, period. With replaceable filters that can be customized to fit your need, be it emergencies, backcountry trips, or international travel, we have you covered! Plug in the patented bite valve to convert your MAX into a straw filter or gravity system.
Product Information
Filter Made in the USA
BPA, Chemical, Iodine, and Lead Free
Accepts Any Series IV cartridge
Portable, Compact, Ultralight
Connects to bottles, bags, bladders and more!
Aquamira Frontier Max Filter - Worldwide Filter
Multifunctional Filtration at it's finest! The Aquamira Frontier Max Filter is an amazing solution for so many applications, including emergencies, camping, backcountry or even international travel. With several filter options to choose from, you can swap out filters based on your needs. Included in this kit is the Worldwide Red Filter, which provides up to 120 gallons of virus, bacteria, and cyst removal, perfect for any disaster or emergency situation!

Frontier Max Filter Features - 
Lightweight a compact 1 oz. (71 g) packable protection.
Customizable to accept any Series IV cartridge.
Connects to reservoirs, gravity, and DIY systems via quick connects.
Fits all Aquamira pressurized reservoirs, for pressure-assisted filtration on the trail.
Includes Miraguard™ Antimicrobial* Technology suppresses the growth of bacteria, algae, fungus, mold and mildew within the filter media.
Certified lead free (NSF/ANSI-372)
BPA free, chemical free, and iodine free.
Filter made in the USA.