Freeze Dried Peaches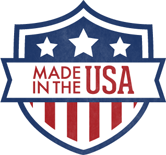 A well-stocked food storage pantry is filled with nutritious foods, real ingredients, and hearty portions. Legacy's freeze-dried emergency food supply is all of these things, and our freeze-dried peaches are no exception. Adding a supply of freeze-dried peaches to your food storage pantry is a great way to add healthy snack choices to your family's emergency store. It also provides you with a quick and easy option if you need peaches in a pinch for smoothies, desserts, and meals.
Package Information
Total Servings: 28
Serving Size: 1/4 Cup (12g)
Calories: 50 per Serving
*Packaging May Vary*
Make your food storage supply a little sweeter with Legacy's freeze-dried peaches
A good supply of emergency food includes a wide variety of meals, snacks, and drinks. So if you have plenty of emergency meals stocked up, you may want to consider adding in some snack options. Legacy's freeze-dried peaches are a nutritious and surprisingly addicting way to snack during an emergency or any day of the week. With only one ingredient, fresh, sweet peaches picked at their peak, these tasty fruits are sure to become one of your family's favorite ways to satisfy a sweet tooth.
Use Legacy's freeze-dried fruits in homemade trail mixes, muffins, cakes, pies, and fruit fillings. Toss them into your smoothies or milkshakes for flavor that tastes like you just picked them from the tree. With less than eleven grams of sugar per serving, Legacy's supply of freeze-dried peaches is the perfect way to have a treat without the guilt.
Best of all, Legacy's freeze-dried peaches have up to a 15-year shelf life, making them ideal for long-term storage for whatever emergency situation your family encounters. Whether you need them now or years down the road, their freeze-dried constitution allows the peaches to stay delicious and healthy while they wait in storage.
When it comes to food storage, Legacy has thought of everything. Add a supply of peaches to your pantry today and see how much sweeter your life can be.
Freeze Dried Peaches Features -
Freeze Dried, High Quality Ingredients
Non-GMO
Resealable Bag
Food will last up to 1 year after breaking seal
Bag Stands Easily on a Shelf
Up to 10-15 year shelf Life
Great addition to your food storage or Perfect for Daily Use
Simple to Prepare - Just Add Water to Rehydrate