Freeze Dried Blueberries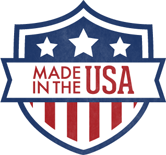 Blueberries are the healthiest fruit in the world and now you can store this super food as part of your long-term, freeze-dried food storage. Blueberries are loaded with vitamins A, C, E and K and are a good source of fiber and manganese. Freeze-dried blueberries are best when soaked in water for ten minutes prior to eating. Not only are Legacy Essentials freeze-dried blueberries delicious and nutritious, they are sealed long-term for up to 10-15 year storage.
Package Information
Total Servings: 60
Serving Size: 1/4 cup (6g)
Total Calories: 1,200
*Packages Sold by Weight*
Blueberries Freeze Dried for Long Term Food Storage
Long-term Legacy Essentials food storage helps you build your freeze-dried food supply without breaking the bank. With these great deals on Legacy Essentials storage foods you get the largest portion sizes and best-tasting foods for the lowest prices in the long-term food storage business. Freeze-dried blueberries and other tasty storage foods and sides are vacuum-packed in Mylar pouches that include an oxygen absorber and nitrogen flush to maintain long-term freshness and storage duration.
Long-term food storage items should appeal to family members of all ages and freeze-dried blueberries are kid-sized and fun to eat. Storage blueberries can be enjoyed by themselves or as an added nutritional bonus in cereal, oatmeal or muffin mixes. Freeze-dried blueberries are good for you in so many ways: in cancer prevention, as an effective anti-diabetic agent and by supporting heart health and enhancing memory. This small but mighty storage treat packs a powerful antioxidant punch to your long-term freeze-dried food supply.
Every bite counts when living off long-term food storage so stock up on wholesome foods and snacks like Legacy Essentials freeze-dried blueberries. Long-term storage foods aren't just for unexpected emergencies. Enjoy these freeze-dried treats in the car when you're running errands, on a campout or in winter when blueberries aren't in season. However you choose to enjoy your Legacy Essentials storage foods you won't be disappointed.
Freeze Dried Blueberries Features - 
Freeze Dried, High Quality Ingredients
Non-GMO
Resealable Bag
Food will last up to 1 year after breaking seal
Bag Stands Easily on a Shelf
Up to 10-15 year shelf Life
Great addition to your food storage or Perfect for Daily Use
Simple to Prepare - Just Add Water to Rehydrate
*Please note produce can vary in density, packages and servings are sold by weight, not volume.*