Dehydrated Banana Chips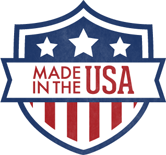 Legacy Essentials brings you bananas-- the world's most popular fruit-- dehydrated to perfection and ready for long-term storage. Bananas are a super food full of potassium, vitamin A and iron. Tasty banana chips will make a great addition to your bulk food storage and will be a healthy snack or side dish regardless of life's circumstances. Every calorie counts with food storage so give your family wholesome and delicious banana chips. Long shelf life.
Package Information
Total Servings: 30
Total Calories: 1,050
Serving Size: 1/4 cup (11g)
*Packages Sold by Weight*
Dehydrated Sides Banana Chips Food Storage
Legacy Essentials food storage provides affordable, high quality foods and snacks in bulk. With superior flavors at super low prices you can pack your food storage full of enjoyable, long-lasting foods and snacks that your family will enjoy eating. Discover a variety of freeze-dried & dehydrated food storage options and avoid the stereotype of bland, boring food storage. Storage foods like banana chips and other freeze-dried snacks will last on your shelf for up to 10-15 years or more.
Versatile, dehydrated banana chips are a quick and healthy snack that will come in handy when you least expect it; enjoy them while out running errands or as a delicious food storage treat during an emergency. Bring banana chips on your next hike or campout. Banana chips can be eaten right out of the bag or softened in water for a few minutes. Dehydrated banana chips stay fresh for years because they are sealed in Mylar pouches with an oxygen absorber and nitrogen flush.
Legacy Essentials has a wide range of bulk storage foods that will keep your family happy and healthy during any disaster that comes your way. Take advantage of these options at the food storage industry's lowest prices and stock up now on crowd-pleasing dehydrated banana chips. Long-lasting dehydrated banana chips will not disappoint in your time of need.
Freeze Dried Banana Chips Features -
Dehydrated, High Quality Ingredients
Non-GMO
Resealable Bag
Food will last up to 1 year after breaking seal
Bag Stands Easily on a Shelf
Up to 10-15 year shelf Life
Great addition to your food storage or Perfect for Daily Use
Simple to Prepare - Just Add Water to Rehydrate
*Please note produce can vary in density, packages and servings are sold by weight, not volume.*