Essential 2-Person Survival Kit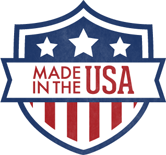 If an emergency occurs you will need quick access to 72 hours' worth of necessities. The Legacy Food Storage 2-Person 72-hour kit is loaded with necessities like a tent, two sleeping blankets, a radio and batteries; this 2-person kit also includes items like a first aid kit, a blanket and two ponchos, to name a few. This plus other provisions all fit in a heavy-duty backpack that is lightweight and portable should a quick evacuation be necessary.
Package Information
Heavy-duty Backpack
53-piece First Aid Kit
Portable
Quick 2-Person Emergency Kit With 72 Hour Necessities
Quick access to survival necessities during an emergency can be the difference between life and death. Experts say you need to be able to sustain yourself and your loved ones for at least 72 hours, making an emergency kit absolutely essential. No one knows how long it will take relief workers to get to you so arm yourself with this 2-person kit filled with quick necessities that will cover you for 72 hours.
Your ticket to living fear-free is a 72-hour emergency kit filled with life-sustaining necessities. Legacy Food Storage has thought of everything when putting together these 2-person kits. Quick-grab 72-Hour Emergency kits include necessities such as water, matches, a handy 5-in-1 whistle (compass, whistle, flint, signal mirror and waterproof match container) and a first aid kit. Order enough 2-person kits for quick coverage for all the members of your family.
No one need be unprepared for an emergency since Legacy Food Storage offers a variety of emergency preparedness kits that allow quick, "grab and go"? convenience. This heavy-duty backpack is filled with 2-person emergency necessities that will see you through 72-hour survival. Your 2-person 72-hour kit will come in handy on hikes, scouting adventures and camping. Keep these necessities quickly accessible and take comfort that, should an emergency occur, your 72-hour kit is ready to help you through it.
Essential 2-Person Survival Kit contents -
1 - Large, Heavy Duty Backpack

1 - Rubber Flashlight (Incl. 2 D Batt.)

2 - 8 Hour Light Stick

1 - AM/FM Radio (uses AAA Batteries)

1 - Box of Waterproof Matches

2 - Emergency Mylar Blanket


2 - Plastic Emergency Rain Poncho

1 - 2-man Tube Tent

12 - 4.2 oz Emergency Drinking Water Pouch

1 - Multi-tool Survival Knife

1 - Roll of Duct Tape

1 - 5-in-1 Survival Whistle (Compass, Whistle, Flint, Signal Mirror, and Waterproof Match Container)

1 - 50 Ft All Purpose Utility Rope

1 - Heavy-Duty Work Gloves


1 - Deck of Playing Cards

1 - GI Can Opener

1 - Emgcy. Prep. Guide in Waterproof Bag with pencil
53 pc First Aid Kit contents -
15 - Small Bandages 3/8" x 1.5"
20 - Medium Bandages .75" x 4"
2 - Large Sterile Sponge Dressing: 2" x 2"
5 - Butterfly Closures
10 - Cotton Tip Applicators
First Aid Instruction Sheet
Storage Information -

Weight - 8.45 lbs
Number of Small Boxes (14"x6"x14") 1- 
Total Number of Boxes - 1
Essential 2-Person Survival Kit