Diethylene Glycol Therma Fuel - 16, 48, or 96 Hour Fuel Source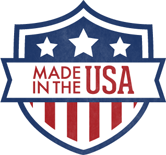 ** Due to massive demand, please allow 2-5 Business Days for this product to ship **

NEW AND IMPROVED! 50% More Efficient!! In a power outage, on an outdoor adventure, or during emergency situations, having an alternate way to cook food and generate heat is essential. For this reason, Legacy has developed ThermaFuel, an diethylene glycol fuel cell similar to Sterno that provides instant heat and burns long. For emergency preppers, Legacy's ThermaFuel is an ideal source of Sterno-like fuel because it lasts in storage for 20 years plus. When you purchase ThermaFuel, you purchase a versatile and reliable heat source that's safe and convenient.
Package Information
4 Hour Burn Time per Can
Safe for Indoor Use
Smokeless and Odorless
Get instant heat in an emergency with Legacy's ThermaFuel diethylene glycol fuel cells, comparable to Sterno.
One of the most appealing aspects of Legacy's ThermaFuel diethylene glycol fuel cells for emergency preppers is that they are so versatile. Similar to Sterno, ThermaFuel cells release no toxic fumes into the air, meaning they can be used either indoors or outdoors. Smokeless, odorless, and clean-burning, ThermaFuel diethylene glycol is ideal for uses as varied as cooking your emergency prepper meal in a survival situation or heating up your fondue pot at home for a party. ThermaFuel diethylene glycol fuel cells by Legacy are the preppers choice in emergency fuel.
In addition to being versatile, Legacy's diethylene glycol fuel cells are convenient and easy to use. Simply place a can in your cook stove, unscrew the cap, and light the wicks. With a 4 hour burn time, each fuel can will cook from four to six meals at a steady heat level with little fluctuation. If you don't need to use it for that long, simply extinguish the flame, replace the cap, and reuse it when you need it.
Emergency preppers know they can trust Legacy for high quality emergency products. Prepare yourself with practical gear that meets real emergency survival needs in the most efficient, budget-friendly manner possible by stocking up on Legacy's Sterno-like prepper fuel today.
ThermaFuel Features -
4 Hour Burn Time per Can
Smokeless and Odorless
Clean Burning - No Toxic Fumes
Safe for Indoor or Outdoor Usage
20 Year Plus Shelf Life
2-Wick System delivers Consistent Heat Level without Fluctuation
Re-Usable. Use flame when needed, extinguish when finished. Reseal Cap for Storage. Re-light when needed.
*Tested boiling of 6 cups of water in 2 quart thin wall aluminum pot with lid showed boiling in 10-15 minutes, then approximately 20 minutes of cook time. Boiling time can vary depending on the type of pot used. Best results with smallest possible pot size, good lid and thinner walled pot.
Directions:
Unscrew lid. Place the fuel cell in the stove. Light match and hold flame against a wick for 10 seconds. The flame from the fuel cell will not immediately be seen as the flame starts slowly and builds over the first half minute or so. Use the flame as long as desired. To extinguish carefully place the lid back over the fuel cell. Use tongs or other tool to avoid the flame when placing the lid back over the fuel cell.