DELTA 1300 Solar Generator - 1.26 kWh Lithium Ion Technology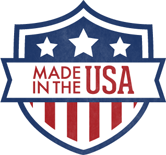 The DELTA 1300 Solar Generator is the new gold standard in lithium ion battery powered generators. Weighing in at 31 lbs, this 1800W generator provides 1260 kilowatt-hours (1.26kWh) of electricity and up to 1800 watt output! Compared to other solar generators on the market that weigh upwards of 150 lbs, you won't find a more compact and useful solar generator anywhere. 
*Due to Lithium-ion battery, this item cannot ship to Alaska, Hawaii, or Puerto Rico.*


Package Information
1.26kWh Lithium NMC Battery
Weighs only 31 lbs
Solar Power 1800 Watt Generator
Fits on a Shelf - 15.7"W x 8.3"H x 10.6"D
110-Watt Folding Panel Options Available
1260Wh Lithium Ion Solar Powered Generator
Weighing in at 31 lbs and being roughly the size of a small breadmaker, the Delta Solar Generator is a prepper's best friend for off-the-grid power! This compact, portable generator is perfect for backup energy and powering devices for all your needs, including laptops, cell phones, household appliances, lights, TVs, tablets, and more. Take this generator on campouts, in the RV, or anywhere else you might possibly need a power supply and you won't be disappointed as you can simultaneously charge up to 13 devices at once! And if things get really crazy, this portable generator is perfect for your bugout location.
Each DELTA 1300 generator is equipped with 13 outputs, including six(6) 1800W AC outputs, two(2) USB-A outputs, two(2) USB-A Fast Charge outputs, two(2) USB-C outputs, and one(1) Car Power output. With enough output options available, you should never run out of outputs and always have enough room to charge whatever devices you can think of. 
EcoFlow patent X-Stream Technology allows the DELTA 1300 to recharge 10X faster than most portable power generators on the market. Recharge from 0 to 80% full in 1 hour!  
Several charging options are available, but one of the best options for outdoor users is the 160 Watt EcoFlow Folding Solar Panel. Weighing in at 13 pounds, these monocrystalline silicon cell panels are compatible with most generators, include bag, foldable kickstand, and all the connectors you need. Tough, waterproof, durable, and daisy-chainable up to 3 panels, these panels are amazing for on-the-go usage and the perfect solution to charge your new DELTA Solar Generator. Choose between 1, 2, or 3 panels with our different package options. Each package includes all the necessary cables needed to power your generator! 
DELTA 1300 Solar Generator Package Options:
 DELTA 1 Panel Kit - $1,199.00:

1 - DELTA

 1800w Solar Generator
1.26kWh Capacity
1 - 160 Watt Folding Solar Panel
All Necessary Cables

1 - Standard Wall Charger

Carrying Case and Manuals




DELTA 2 Panel Kit - $1,499.00:

1 - DELTA

 1800w Solar Generator
1.26kWh Capacity
2 - 160 Watt Folding Solar Panels
All Necessary Cables

1 - Standard Wall Charger

Carrying Case and Manuals




DELTA 3 Panel Kit - $1,799.00:

1 - DELTA

 1800w Solar Generator
1.26kWh Capacity
3 - 160 Watt Folding Solar Panels
All Necessary Cables

1 - Standard Wall Charger

Carrying Case and Manuals

DELTA 1300 Generator Only - $899:

1 - DELTA

 1800w Solar Generator
1.26kWh Capacity
All Necessary Cables

1 - Standard Wall Charger

Carrying Case and Manuals
DELTA 1300

 Generator Specs:
Battery Capacity 1260-watt hours (1.26kWh Capacity, 340 Ah, 3.7 volts)
Weight – 31 lbs
Dimensions - 15.7W x 8.3"H x 10.6"D
Pure Sine Wave Inverter Outputs (watts) – 1800 Watt, 3300 Watt starting surge
Battery Life Expectancy - 800 Cycles (60%) or 10 Years
AC Outputs  - 6
USB Outputs – 6 (2 - USB-A, 2 - USB-A Fast Charge, 2 - USB-C)
12 VDC Outputs – 1
ReCharge Time - 0 to 80% in 1 hour
24-Month Warranty Included
Testing and Certifications - UL WERCSmart PROP65 CE FCC RoHS PSE 
Battery:  Lithium Ion
The Lithium Ion batteries that power the DELTA 1300 solar backup generator are cutting edge batteries, same as those used in modern electric cars & hybrids.  What this means to you:
4 times longer life span than most generators on the market: up to 10 years
75% lighter than most competitors – only 31 lbs
66% smaller than most competitors – can fit on a bookshelf
1800W (3300W Surge), 120 Vac (60Hz)/230Vac(50Hz) Full Sine Wave
3.7V, 320 AH
How to Charge: Charge the DELTA 1300 in 3 convenient ways:
160 Watt Folding Solar Panels (included in Kit Package Options) – Supports

 up to 480 Watts of total input

110 volt standard wall charger
12 volt standard car charger 
Charging Times:
One (1) 160 Watt Solar Panel = 10-12 hours*
Two (2) 160 Watt Solar Panels = 5-8 hours*
Three (3) 160 Watt Solar Panels = 3-5 hours*
Car Charger = 10-12 hours
Standard 110 volt outlet = 1.6 hours (80% charge in 1 hour)
(* Solar Panel charging times will vary depending on sun conditions, panel angle, etc.)
Expandable – Connect multiple fully-charged DELTAs (Up to 3 units) in series using the AC charging cable to get continuous power from 1260Wh to 2520Wh to 3780Wh
Inverter:
Full Sine Wave, 1800-Watt Continuous, 3,300-Watt Surge
120 VAC, 60 Hz
230 VAC, 50 Hz
High Efficiency, Ultra High Frequency Design
Super Cooled Chassis
Charge Temperature Range - 32

°F to 113°F

Discharge Operating Range - (-)4°F to 140°F