Emergency Stove, 16, 48, or 96 Hour Survival Fuel Source + Stove, Wrench & Gloves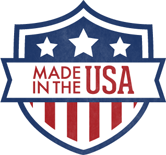 ** Due to massive demand, please allow 2-5 Business Days for this product to ship **

NEW AND IMPROVED THERMAFUEL! 50% MORE EFFICIENT!! During an emergency situation, just as it is crucial to have food storage stocked away, it's equally important to also have a way to prepare that food. Traditional cooking methods will not work if power is not available, and Legacy's essential cooking supply kit offers a solution. With this cook kit, you get the top-of-the-line in sturdy, compact emergency stoves as well as gloves, a wrench, and a supply of 16, 48, or 96 hours burn time worth of diethylene glycol fuel cans to power your cooking during a disaster.
Package Information
Portable, Collapsable Stove
Re-Usable Fuel Source
4 Hour Burn Time per Can
Safe for Indoor or Outdoor Use
Gloves and Wrench Included
Prepare food anywhere with Legacy's emergency stove and diethylene glycol fuel supply kit

.
There are a variety of camp stoves and emergency cook kits in the disaster preparedness industry, but Legacy's stands above the competition. This cooking supply kit includes one lightweight, foldable aluminum stove that fits up to three ThermaFuel diethylene glycol fuel cans at once, giving it a powerful heating capacity. It also comes with a supply of 4, 12, or 24 diethylene glycol fuel cans that each have a 4 hour burn time and a wrench and gloves to ensure safe usage.
Not only are Legacy's emergency diethylene glycol fuel cells powerful and long-lasting, they are also safe for use anywhere, both indoors and outdoors, because they are clean-burning and release no toxic fumes or smoke. And with a consistent level of heat, each can will prepare from 4-6 meals.
In addition to being powerful, the essential cooking supply kit is easy to use. Simply unscrew the lid on the diethylene glycol fuel can, place it in the base of the stove, light the wicks, and place your pot on the top rack. If you don't use all of the fuel cell in one sitting, you can extinguish the flame, replace the lid, and save it for next time.
In an emergency situation, the person who has an emergency cook stove that runs on cheap, long-lasting fuel will be in a good place. Because Legacy knows what is on the line in an emergency, they offer affordable, practical survival gear that lasts and delivers the results you need.
ThermaFuel Features -
4 Hour Burn Time per Can
Smokeless and Odorless
Clean Burning - No Toxic Fumes
Safe for Indoor or Outdoor Usage
Gloves and Wrench Included
20 Year Plus Shelf Life
2-Wick System delivers Consistent Heat Level without Fluctuation
Re-Usable. Use flame when needed, extinguish when finished. Reseal Cap for Storage. Re-light when needed.
*Tested boiling of 6 cups of water in 2 quart thin wall aluminum pot with lid showed boiling in 10-15 minutes, then approximately 20 minutes of cook time. Boiling time can vary depending on the type of pot used. Best results with smallest possible pot size, good lid and thinner walled pot.
Directions:
Unscrew lid. Place the fuel cell in the stove. Light match and hold flame against a wick for 10 seconds. The flame from the fuel cell will not immediately be seen as the flame starts slowly and builds over the first half minute or so. Use the flame as long as desired. To extinguish carefully place the lid back over the fuel cell. Use tongs or other tool to avoid the flame when placing the lid back over the fuel cell.
Bobcat Stove Features -
Durable, Lightweight Aluminum Construction
Perfect for camping, hiking, emergency situations, and more
Folds Flat for Simple, Easy Storage
Sets Up in Less than 1 Minute
Large Capacity for Multiple Fuel Sources, including up to 3 ThermaFuel Cans