Assorted 100% USDA Freeze Dried Meat Package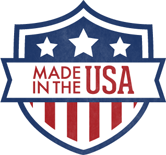 Disaster situations don't have to involve your family starving or subsisting on food storage that is barely edible. On the contrary, meal time can be gourmet in emergencies when you make wise choices on food storage. Legacy's Assorted USDA freeze-dried meat package comes with a high-quality supply of tender beef and gourmet chicken. Add these 100% USDA meats to your food storage meals to add a hearty dose of protein and make emergency mealtime more enjoyable.
Package Information
Total Servings: 114
Serving Size: 1/2 Cup (24g)
*Packaging May Vary*
Eat like a king even in emergencies with Legacy's freeze-dried meat supply.
Legacy's freeze-dried meat supply is an excellent way to add variety to other food storage meals you have stocked up on. Choose from 100% USDA gourmet beef or chicken to make your emergency meals more satisfying, whole, and delicious. Adding high-quality meat to a meal is also a quick way to make it more nutritious and add in important calories. Legacy's freeze-dried chicken has 22 grams of protein per serving, and the beef has 17 grams per serving for an invaluable protein boost.
The 100% USDA freeze-dried meat supply is not just ideal for emergency preparedness; it's also great for taking along on camping trips and other outdoor adventures to make cooking easier and quicker. In addition, having a freeze-dried meat supply in your pantry is convenient when you need to throw together a meal at home in a pinch.
Best of all, just as with all its other food storage meals, Legacy's supply of freeze-dried meats has up to a 10-15 year shelf life. That means you can buy it, store it, and forget about it until the time comes to use it. Trust Legacy for expert food preservation methods and packaging to ensure such a long, reliable shelf life.
Complete your food storage supply by adding in some Legacy freeze-dried meats today. Great for daily use or long term food storage!
Assorted 100% USDA Freeze Dried Meat Package Features -
6 Large Pouches (3 Beef, 3 Chicken)
114 Total Servings (1/2 Cup Serving Size)
Freeze Dried, High Quality Ingredients
Resealable Bag
Refrigerate after reconstitution
Bag Stands Easily on a Shelf
Up to 10-15 year shelf Life
Great addition to your food storage or Perfect for Daily Use
Simple to Prepare - Just Add Water to Rehydrate