Aquamira 30-60 Gallon Water Storage Treatment Solution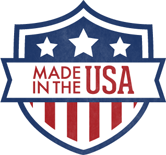 Aquamira has been treating and purifying water for over 20 years and is recognized as the leader in water treatment for long term storage. With this 2 part system, it is easy to treat up to 60 gallons of water with their chlorine and iodine free solution. Secure your water storage with Aquamira water treatment, you won't regret it!
Package Information

Chlorine and Iodine Free Treatment
20+ Year Track Record

Easy to Use Drops
Up to 5 Year Water Protection
Aquamira Water Treatment -Chlorine Dioxide Technology
Water storage is key to surviving and thriving during an emergency, and Aquamira has been treating water storage for 20+ years. This bleach, chlorine, and iodine free solution is simple to use and works for up to 5 years of protection.  
No Bleach, chlorine, or other harmful chemicals are used in this simple water storage treatment solution. And this technology has been used by municipal water treatment plants to kill off a variety of pathogens since the 1940s, so it is a time proven and safe way to ensure clean drinking water. Aquamira comes in 30 or 60 Gallon Treatment Kits that include everything you need to protect one of the most important resources you have in you emergency supplies! 
Aquamira Water Treatment Benefits -
No Bleach or Chlorine
Proven technology used since the 1940s

Up to 5-year Treatment
Treats up to 30 or 60 Gallons, depending on product option purchased

Made in the USA

Easy to use, just mix and add drops to water 
Treatment Steps

Step One - Prior to treatment clean/rinse the water storage container and lid with warm soapy water, rinse well. 

Step Two -

For each 5-gallon container, premix 1 teaspoon of Part A with 1 teaspoon Part B 

Step Three

 - 

Let the mixture react for 5 

minutes prior to adding to water to allow for full activation.

Step Four

 - 

Fill your container(s) and add the activated solution.

Step Five

 - 

Shake or stir and let stand for 30 minutes. 

Step Six

 - 

Water is now safe to be consumed and can be stored up to 5 years.