32 Serving Family 72 Hour Emergency Food Kit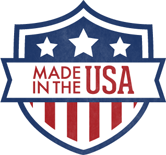 When you buy the 32-serving food storage kit, you pay a small price for peace of mind knowing you have reliable emergency meals put away. Legacy's 32-serving kit includes 8 emergency meal options, all of which come in 4-serving pouches that are simple to prepare and even easier to store. All of the food storage in this kit comes in one compact bucket that can fit almost anywhere, so you can simply buy and breathe easier.
Package Information
Total Servings: 32
Total Weight: 9 lb
Total Calories: 12,440
Serving Size: 1.5 Cups
Get a 72-hour emergency food storage kit for an unbelievably low price when you buy Legacy's 32-serving package.
Some food storage companies offer "low" prices, but what you end up buying is food storage that's made with filler ingredients and meals that are barely palatable. Legacy has made it its mission to offer the world gourmet, premium emergency food storage at prices that are affordable for everyone interested in emergency preparedness. To achieve this end, they have put together food storage kits that are packed with healthy, delicious emergency meals at the lowest price possible.
When you buy Legacy's 32-serving kit, you pay a low price for 8 of Legacy's most popular emergency meals. From creamy pasta dishes like Pasta Alfredo and Stroganoff to customer favorites like Cheese and Broccoli Bake and Classic Chili, the meals in this kit are some of the tastiest you'll find in the emergency food world. Your family will thank you for making the choice to go with Legacy Premium, experts in the art of creating delicious emergency food.
Not only are Legacy's prices low and their offerings delicious, their meals also come with a long term shelf life. This means you can buy a comprehensive kit, put it away, and know it will still be viable when the time comes to use it.
32 Serving Family 72 Hour Emergency Food Kit
| | |
| --- | --- |
| Servings | 32 |
| Avg. Calories Per Serving | 388.75 |
| Total Calories | 12,440 |
| 2,000 Calorie Days | 6 |
| Residual O2 Content | 0.11% |
| Configuration | Pouches In Buckets |
| Large Buckets | - |
| Medium Buckets | - |
| Small Buckets | 1 |
| Loose pouches | |
| Total Pouches | 8 |
| Package Weight | 9 Pounds (lb) |
| Total Dimensions | .66 Cubic Feet |
| Shipping Configuration | Box |
Non-GMO, High in Fiber , Low Fat , Low Sodium , Nitrogen Flushed Pouches , No HFCS , No MSG Added, No Trans Fats , Oxygen Absorbers , Uses Sea Salt , Vegetarian Friendly


*** Due to ingredient delays and supply shortages, contents of buckets may vary slightly from list below. Calorie counts per package will be similar to what is listed above ***

ET302-4,ET303-4,ET304-4,ET305-4,ET307-4,ET309-4,SP402-4,SP407-4