260 Gallon Emergency Water Storage Tanks with Water Treatment Kit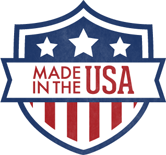 *** Please Note, 260 Gallon Water Tanks cannot be shipped to AK or HI. Sorry for any inconvenience! ***
260 gallons of water is a lot of water for your emergency storage and now you can get that all in one tank that fits through a standard door frame. Made from food-grade, BPA free plastic, this huge tank weighs 75 lbs. when empty but is an amazing option for water storage. Each tank also comes with a food grade hose and water storage treatment kit for long term storage.
Package Information
260 Gallon Water Storage (water not included)
Heavy-duty Containers
BPA Free, Food Grade Plastic
Water Treatment Kit Included
Made in the USA
Water Prepared 260-Gallon Emergency Storage Tanks
Water is critical for emergency food storage and is often overlooked. FEMA encourages each home to have 1 gallon per day per person for water storage, which adds up pretty quickly depending on how long you want it to last. So, adding in a 260-Gallon Water Storage Tank from WaterPrepared is one of the best options and ways to start preparing for your water needs during a disaster or emergency. These high capacity water storage tanks are the best for many reasons, but they actually will fit through a standard doorframe which means you can put it in your basement or in your house. Each BPA free tank can store up to 260 gallons of water and is made from food grade materials. We also include a water treatment kit to help ensure that your water will last and be ready to go during an emergency.
The tanks are not pressurized so they can't be run in-line with your in-home water system, but can be connected and filled as end of line. Brass spigots, including a bucket filling option located 20 inches off the ground, make this tank convenient and worth adding to your supplies.

260 Gallon Water Tank Key Benefits -
Each Tank: 260 gallon capacity (water not included)
FDA approved and BPA free
UV Resistant Plastic
Made in the USA
Water treatment kit included 
Fits through standard doorway
Each order includes a water 330 gallon water storage treatment kit
Several convenient valves and connectors
Empty Weight: 75 Lbs
When full, 2,245 lbs

(***Make sure floor can support the weight before filling***)

82 inches tall X 32.25 inches deep X 28.75 inches wide