175-Piece First Aid Kit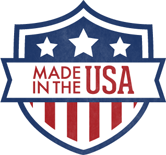 Protecting your family in case of an emergency means covering all bases, including medical, and Legacy Food Storage helps you do so with this top of the line First Aid Kit. This 175-piece family kit is jam-packed with essential medical supplies to help you be prepared against whatever disasters may come to you or your family. Keep this useful medical kit on hand for all emergencies requiring first aid and breathe a little easier in your disaster preparations.
Package Information
Essential First Aid Gear
Durable, Portable Case
Compact
Family First Aid 175-Piece Medical Disaster Emergency Kit
Arm yourself against all types of emergencies with Legacy Food Storage's first-rate disaster preparedness products. Feeding your family is important, but a vital yet often overlooked part of disaster preparation involves storing an emergency medical kit for any first-aid needs. This first-aid kit comes in a durable canvas bag that is packed with essential medical supplies like bandages, a reflective emergency blanket and even a resuscitation device to help your family prepare against potential medical disasters.
This first-aid kit from Legacy Food Storage is compact and accessible; this disaster preparedness kit is full of useful emergency medical tools that will prove valuable even in the least likely scenarios. The family medical kit's clear pockets will help you to quickly find what you need. This small but mighty first aid kit can be conveniently stored anywhere. Get one for an emergency at home, in the car or at work; add a first aid kit as part of the family disaster supply and even one to go with the hiking/camping gear.
Build your family's disaster safety net one feature at a time. Legacy Food Storage supplies are meant to help out in every element of disaster preparedness possible. This family first aid kit will cover you with basic medical supplies to help see you through an emergency. This crucial and comprehensive kit will be the first thing you grab in case of a medical emergency.
175-Piece First Aid Kit Components -
1 - Black Nylon Case
18 - Alcohol Free Cleansing Wipe
4 - Gauze Pads 10cm x 10cm
10 - Gauze Pads 5cm x 5cm
4 - Gauze Rolls 5cm x 4.5m
5 - Large Bandages 1" x 3"
40 - Medium Bandages .75" x 3"
40 - Small Bandages 3/8" x 1.5"
1 - Triangular Sling Bandage
5 - Butterfly Closures
1 - Sterile Eye Pad
1 - Pair Scissors
1 - Pair Tweezers
1 - Roll Adhesive Tape
1 - Resuscitation Device
1 - Pair Disposable Gloves
1 - Reflective Emergency Blanket
20 - Cotton Swabs
10 - Cotton Balls
10 - Safety Pins
1 - First Aid Instruction Sheet