12 Serving Breakfast, Lunch, and Dinner Box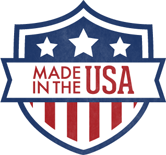 Need a simple way to prepare 3 tasty meals? Need something to add to survival packs or 72 hour kits? This simple 12-serving emergency food pack gives you a tasty breakfast, delicious lunch, and delightful dinner that is simple to prepare and lasts for a long time. Grab this handy 3-pack of pouches today and add them to your emergency gear, you won't be disappointed. 
Package Information
Total Servings: 12
Total Weight: 3 lb
Total Calories: 5,080
Serving Size: 1.5 Cups
12 Serving - Breakfast, Lunch and Dinner
Being able to grab a survival kit on the way out the door is a great and critical thing to have ready to go, especially with how the world is today. You never know if/when an emergency will happen that forces you to quickly leave your home, so being prepared is a must. This quick, simple box of food provides 12 servings of delicious emergency food that is simple to prepare and tastes great. Each pouch holds 4 servings and is prepared simply by boiling the contents in water and allowing it to rest. Simple, yet really tasty!
If you have an emergency bag or bug out kit ready to go and are just looking to add more food to it, this is an incredible option. If you are just starting new and want some simple meals to have on hand, this works great. If you just want some food for a weekend campout, look no further. This breakfast, lunch, and dinner kit awesome and works in so many scenarios. Grab a pack today for whatever your needs may be!
12 Serving Breakfast, Lunch, and Dinner Box
| | |
| --- | --- |
| Servings | 12 |
| Avg. Calories Per Serving | 423.3 |
| Total Calories | 5,080 |
| 2,000 Calorie Days | 2.54 |
| Cost Per LB | $11.66 |
| Cost Per 2000 Calories | $13.77 |
| Residual O2 Content | 0.11% |
| Configuration | Pouches in Box |
| Large Buckets | - |
| Medium Buckets | - |
| Small Buckets | - |
| Loose pouches | - |
| Total Pouches | 3 |
| Package Weight | 3 Pounds (lb) |
| Total Dimensions | |
| Shipping Configuration | Box |
Product Contents
Non-GMO, High in Fiber , Low Fat , Low Sodium , Nitrogen Flushed Pouches , No HFCS , No MSG Added, Uses Sea Salt , Oxygen Absorbers , Vegetarian Friendly


*** Due to ingredient delays and supply shortages, contents of buckets may vary slightly from list below. Calorie counts per package will be similar to what is listed above ***

BK102-4,ET303-4,ET305-4