ThermaFuel Refillable Emergency Stove – Complete Fuel & Stove System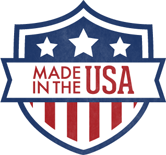 Available in 2 options, the ThermaFuel refillable emergency stove is the perfect cooking system for any emergency. The refillable stove uses shelf stable, non-toxic ThermaFuel Diethylene Glycol fuel which can be burned safely indoors and is shelf stable for over 20 years. The variable wick system allows you to control the amount of heat you generate. When using the maximum wicks, it will boil 2 cups of water in about 4 minutes. This reusable, re-fillable stove system is the perfect heat, cooking and light system for any emergency and is great for hiking and camping too.
Package Information
Complete Fuel and Stove Kit
Safe for Indoor Use
Smokeless and Odorless
Complete Stove and Fuel System - Shelf Stable ThermaFuel
One of the biggest challenges in any emergency situation is providing light, heat and cooking. The ThermaFuel refillable stove system makes it easy to make sure you have plenty of all three in any emergency situation. Also perfect for hiking and camping.
The complete system includes stove, fuel cell (with replaceable wicks) and a gallon of shelf stable ThermaFuel (Diethylene Glycol). ThermaFuel will store for over 20 years, and is safe for indoor use (clean burning, non-toxic, no carbon monoxide).
The ThermaFuel refillable stove system allows you to safely store fuel to provide a method to cook your stored emergency meals, boil water and provide heat and light when you need it most. 
Package Options:
Basic ThermaFuel Refillable Stove

Fuel Cell Kit with 3 Wick Disks (6 Wicks per disk)
Bobcat Collapsible Stove
1 Gallon of ThermaFuel
Portable Fuel Canteen

Deluxe ThermaFuel Refillable Stove

Fuel Cell Kit with 3 Wick Disks (6 Wicks per disk)
Circular Stainless Steel Stove
1 Gallon of ThermaFuel
Portable Fuel Canteen
Anodized Aluminum Cooking Pot
ThermaFuel Stove Kit Features -
Complete cooking system

Reusable

Lightweight & portable

Variable heat output – Adjust number of wicks

Shelf Stable Diethylene Glycol Fuel - Over 20 Year Shelf Life

Smokeless and Odorless Burn

Clean Burning - No Toxic Fumes

Safe for Indoor or Outdoor Usage

Maximum Wicks boils 2 cups of water in 4 minutes

Stove Sets up in about 1 minute

Perfect for Hiking, Camping and Emergencies

Additional fuel and wicks available