Sun King Home - Solar Lights System, PowerBank, USB Charger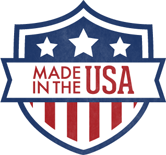 Ever wish you had a complete lighting system powered by the sun? Well wish no more because we have found a fantastic solar powered lighting system to add to your emergency supplies. The Sun King Home System provides 3 hanging lamps powered by LEDs and individual light switches, 24 hours of light on a single day's charge, and a 12,000 mAh powerbank to charge your USB devices. This is a personal power grid that makes surviving a disaster so much easier!
Package Information
600 Total Lumens
12000 mAh PowerBank
12 Watt Solar Panel
Wall-mountable Light Switches
3 Hanging Lamps - 600 Lumens - Solar Powered Lights
We have long been looking for a simple, effective, solar powered lighting system that works well as an emergency light source and finally think that we have found it! Introducing the Sun King Home System, which features 3 hanging lamps, powerful LEDs that provide up to 600 lumens, a 12,000mAh powerbank, USB charging station, and 12-watt solar panel. The Home System can provide continuous lighting for up to 24 hours on a single day's charge. The detachable solar panel has a cord that stretches 19.5 feet, allowing you to put it on a roof or other well-lit location. The hanging lamps each have their own wall-mountable light switches, letting you run each light at a different brightness, depending on your lighting needs.
The solar battery technology in the Sun King Home System is light years ahead of the competition and uses a LFP (lithium ferro-phosphate) battery. This battery lasts for five years before a replacement would be needed, which far exceeds Lithium-Ion, NiMH, or Lead Acid options. The Solar Panel is incredibly durable, made from an aluminum frame, industrial-grade glass and built to last through tough environments.
Also equipped with a USB charging port, this solar powered home lighting system is perfect for a dark garage, underlit storage room, camping trip, or just hanging them over a patio for late night entertaining. We are confident this little system will fit perfectly into your emergency supplies and give you the lighting and power source you need! 
Sun King Home System Benefits -
Durable, 12w Industrial Grade Glass Protected Solar Panels
Detachable Solar Panel with 6-meter cord
3 Hanging Lamps, each with up to 200 lumens LED lights
Provides up to 600 total lumens
3 Brightness Levels
Lithium Ferro-Phospate (LFP) battery
12,000 mAh powerbank battery
Water-sealed, nearly unbreakable polycarbonate shell
Up to 24 hour runtime from 1 sunny day of charging
5 year battery life
2 year warranty