Cansolidator® Pantry | 40 cans by Shelf Reliance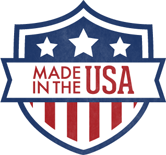 Fulfilled by our friends at Shelf Reliance
Create your perfect organized small space pantry with the 
Cansolidator® Pantry
. It's adjustable, so you can customize it to hold up to 40 of your favorite cans, 4" in diameter or less, 
and
 rotate them first in, first out, to always eat the freshest flavors and be aware of expiration dates.
20" W x 16.5" D x 11" H, perfect for

 standard depth shelves, cabinets, and cupboards.