10,000 mAh Powerbank with 6W Foldable Solar Panels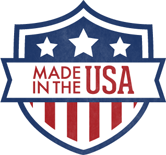 Need a compact, solar powered powerbank to provide charging power on the go?This amazing, 10,000 mAh can charge 2 devices at once, has built in overload protection, an LED flashlight, fast charge capability, and 4 solar panels built in for recharging on the go. This little powerbank packs a punch and is perfect for a survival kit or everyday usage!
Package Information
10,000 mAh Portable Powerbank
Fast Charging

6W from 4 Solar Panels 
Fits in a Pocket - 3.3W x 5.5H in
Non-slip, Waterproof Case

10,000 mAh On-the-Go Powerbank!
Keeping your devices powered has become a necessary evil in today's tech obsessed world. We all seem to need to know where an outlet is at all times just to be sure that we have power for a device, should the need arise. The time to stress about that is over, with this portable, 10,000 mAh powerbank with 6W foldable solar panels. This powerful little device fits in your pocket, can fully charge a typical phone 3 times, and can charge itself in the sun 3X faster than most solar powerbanks.
With the ability to charge up to 2 devices simultaneously, this 10,000 mAh powerbank gives the energy you need for outdoor enthusiasts, preppers, travelers, or even those that just love cool tech gear. With a waterproof case and foldable solar panels, this device fits comfortably in your pocket for portable power. It even has intelligent overcharge protection to protect whatever devices you are charging. Get more from your powerbank!
10,000 mAh Smart Powerbank Technical Details - 
Capacity: 10,000 mAh
Exterior - Non-slip waterproof case that is slim and easy to carry
LED Flashlight - Bright LED flashlight with SOS setting
Intelligent Overcharge Protection - protects from overload, over-voltage, overcharge and over-heating
Charge 2 devices simultaneously via 2 USB Outputs
Fast Charge - Micro USB input for fast charging
Solar Panel Charge - 6W from 4 solar panels
Dual Output: 5V2.1A
Input: 6W (Solar) - Micro USB 5V/2.1A
Size: 5.45 x 3.17 x 0.6 in
Weight: 12.24 ounces
Included in the box: Solar Power Bank and Micro USB cable